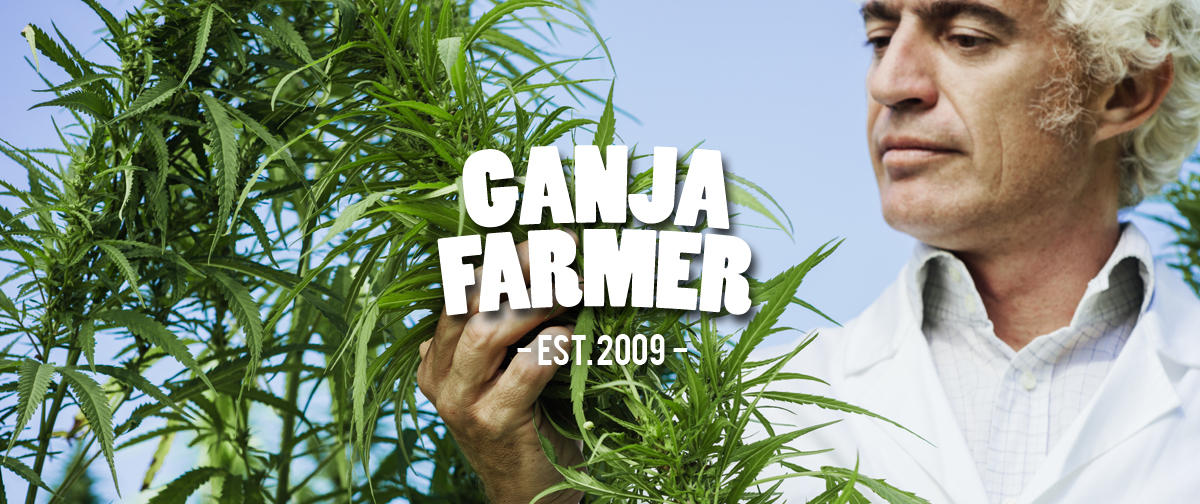 Here at ganjafarmer.com we sell Cannabis seeds. By buying Your seeds, you receive a guarantee that the product is fresh, healthy, strong and that it is the best variety of marijuana seeds. 
Our attitude towards the client... 
When in 2009 we established our shop, we knew from the very beginning, that the client's satisfaction is the most important thing in this trade. We strongly believe that a satisfied customer will return and his or her success will make us more successful. We put in an effort in order to deliver to You strong and cheap Cannabis seeds. We provide express shipping of orders; we help as much as we can and we cope with all the problems without a fuss.  
At GanjaFarmer.com the is no place for flaws. In 2012 we condoned extensive market research. As a result, we introduced a new storage method, the same used in the grocery industry, in which the freshness of the goods is the number one priority.  Keeping the seeds in proper refrigeration units with perfectly adapted conditions is not the only way we take care of the seeds. We have also introduced (as one of very few seed shops) an expiring date on all our seeds. Have you ever bought seeds in a reputed seed shop and they didn't meet your expectations? Did you wonder why that happened? It was because no one took care of the exploration dates of the seeds. The producers don't print them on the packaging and the distributors think they can ignore this issue without consequences.  
Why You should buy in our shop? 
We are professionals and we love our work. We make sure to have only fresh seeds and deliver them to the customer ASAP. Thanks to having such an attitude we have achieved great success. We have thousands of satisfied clients that come back to us every time. Their number is growing bigger with time. By buying in our shop You have a guarantee that You are receiving the exact product that you ordered but also of the highest quality. If you are not satisfied, we will send you another portion of seeds free of charge.  
According to currents laws, we sell Cannabis seeds for collector's purposes. We do this in order to ensure the survival of the rare genetics. Cannabis seeds are also a great source of vitamins and nutrients and add to a balanced diet. In order to make a purchase on our website you must be 18 years old or older. Germination of Cannabis seeds is illegal in most countries, PLEASE check your local laws before making an order in this shop.