For every 10€ you spend in Ganja Farmer you will get 1 feminized seeds for FREE.
The more you spend, the more you get! You choose which seeds you get for free.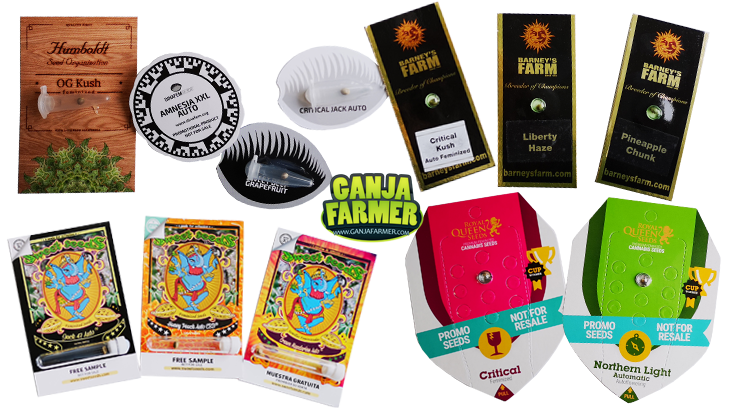 We give away only premium quality seeds, from best breeders in original breeders packaging.
Check out best free feminized seeds offer ever:

SPEND IN SHOP = AND YOU WILL GET FREE:
0 EURO = merchandising (pen, light, catalogues)
10 EURO = 1x feminized seed + merchandising
20 EURO = 2x feminized seeds + merchandising
30 EURO = 3x feminized seeds + merchandising
etc...
+ every 10 EURO you spend = +1 extra feminized seed
(the more you spend, the more you get)